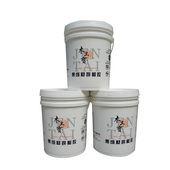 Add to Favorites
Share
Puzzle Glue
Payment

Origin

China Mainland

Minimum Order

1

Packing

Pieces
Product Detail
1. the rubber is made of special polymer emulsion and its Crosslinking curing agent consisting of double-liquid reactive water based adhesive.


2. nontoxic, fire risk-free, no formaldehyde, phenol and other harmful substances, does not pollute the environment, does not damage the cutting tool, glue near-neutral substrate and no damage and no pollution.

3. the main agent and curing agent evenly mixed in proportion, that is able to quickly respond adequately at room temperature, and the formation of water resistance, weatherability and excellent heat resistance are very tough flexible adhesive layer.

4. it was spliced solid wood, improvement of timber utilization the most ideal adhesive.



3
YRS
AFR Nano Science and Technology Co., LTD
China
Favorites